SUCCESS IS A COLLABORATIVE EFFORT.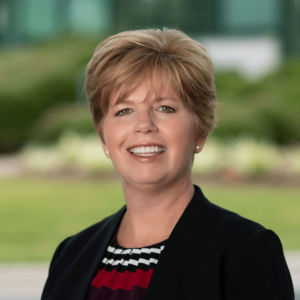 Kathryn Brashier
Owner, Staffing Manager
Kathryn Brashier is Owner and Chief Executive Officer of Snelling of Huntsville and Cameron Executive Search. Kathryn and her husband, Paul, acquired Snelling in September 2013 from George Barnes, the owner for nearly 40 years. Kathryn is responsible for the strategic direction and overall management of the firm and is a member of NASHRM. She studied Accounting and Education at the University of Alabama at Birmingham. During her career, she has served in customer service and account management roles, as well as Underwriter in the professional liability insurance industry. Kathryn serves as a Board member at Westminster Christian Academy. Kathryn and Paul have three sons and she enjoys supporting them and being their biggest cheerleader. Kathryn enjoys interior decorating, and she loves dogs and Duke Basketball.
---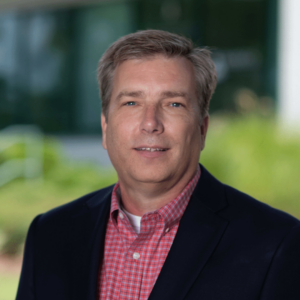 Paul Brashier, CPA, MBA
Owner, Executive Recruiter
Paul Brashier is Owner and President of Snelling of Huntsville and Cameron Executive Search. As an executive recruiter, Paul specializes in assisting his clients with their human capital needs in finance, accounting, and executive leadership. Brashier, a CPA (inactive), brings 28 years of business and leadership experience to his role as an executive recruiter. He previously served in various executive roles, including Chief Financial Officer of a private equity backed technology firm. Paul is responsible for the day-to-day management of the firm. Paul received his B.S. in Accounting from the University of Alabama at Birmingham and his M.B.A. from the Manderson Graduate School at The University of Alabama. Paul has three sons and enjoys watching their young careers and interests. Paul is an active member of C12 – Building Great Businesses for a Greater Purpose, and Rotary International; and has served with the Boy Scouts of American on the Greater Alabama Council Executive Board, and Huntsville's Committee of 100.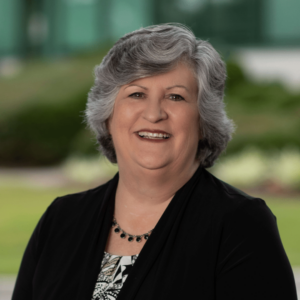 Hollye Hatfield, CTS
Senior Staffing Manager
Hollye leads Snelling's Staffing Division and has more than 20 years' experience in the staffing industry. Hollye has been with Snelling of Huntsville for 12 years. She specializes in administrative and accounting office professionals for temporary, temp-to-hire and direct hire placements. Hollye has been recognized nationally throughout her time at Snelling as a member of the Million Dollar Club, Top Recruiter, and member of the Circle of Excellence. She earned her bachelors at the University of North Alabama and her master's degree Auburn University. An avid SEC football fan, Hollye and her husband have two married children, and enjoy spoiling their numerous pets, all rescue animals.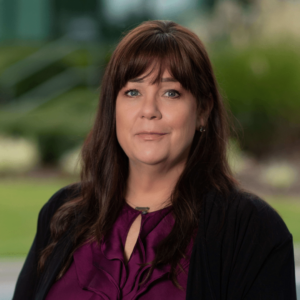 Michele Douglas
Senior Executive Recruiter, Warehouse Automation & Material Handling
Michele serves as the Senior Recruiter for the Cameron Executive Search Material Handling and Automation team. She specializes in placements for Sales, Operations, Engineering, and Executive Leadership. Michele joined the Cameron team after more than 20 years in Corporate Sales and her background in the corporate world gives her a keen eye for highly successful sales candidates, and the competitive drive to conquer challenging technical recruiting projects. Recognized nationally as a top-performing recruiter, Michele's ability to build and maintain strong relationships with clients and candidates is the key to her success in bringing high-level talent to her clients' organizations. Michele serves in local organizations serving the underprivileged in her community and is most proud of her time working with a women's group, by assisting them in learning skills to gain self-sustaining employment to overcome poverty. She and her husband are proud parents of six adult children, nine grandchildren and are avid animal lovers. Michele's constant companion and co-worker is an Australian Shepherd, Harper.
---

Tracy Wright
Staffing Coordinator
Tracy joined the Snelling team as Staffing Coordinator. In this role, she works very closely with our Staffing Division personnel and candidates to provide administrative support and coordination of the recruitment process. Tracy brings 20 years of administrative and customer service experience to Snelling, through prior roles with the United State Military Academy and many years as medical residency coordinator for a hospital management system. Tracy attended Wallace State Community College. She earned the designation of Certified Medical Coder in 2012 and is a member of the American Academy of Professional Coders. Tracy is a native of New York and is an avid NFL football fan. She enjoys volunteering and spending time with her rescue dog.
---

Mindy Verhage
Executive Recruiter, Material Handling
Mindy joined the Cameron Executive Search Material Handling team bringing more than 20 years of marketing and sales experience. She specializes in the nationwide recruitment of professionals in the Material Handling industry, with a focus on Sales, Business Development, and Sales Management. Through relationship-building during Mindy's years in B2B sales, she has developed a keen ability to understand the corporate philosophy of a company, understand their needs, and identify high-performing candidates that are the best fit for their team. She is passionate about helping businesses and top-performers achieve their goals. Mindy in on the board of the American Advertising Federation North Alabama. She has been an equestrian since age 4 and still spends as much time as possible in the stable.
---