SUCCESS IS A COLLABORATIVE EFFORT.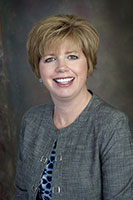 Kathryn Brashier
Owner, Staffing Manager
Kathryn Brashier is Owner and Chief Executive Officer of Snelling of Huntsville. Kathryn and her husband, Paul, acquired Snelling in September 2013 from George Barnes, the owner for nearly 40 years. Kathryn is responsible for the strategic direction and overall management of the firm. Kathryn attended the University of Alabama at Birmingham. During her career she has served in customer service and account management roles, as well as an underwriter in the professional liability insurance industry. Kathryn and Paul have three sons who are very active in their school and church, as well as basketball, cross country and Boy Scouts. Kathryn is an avid supporter of anything her sons participate in, her dogs, and Duke basketball.
---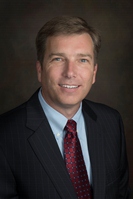 Paul Brashier, CPA, MBA
Owner, Executive Recruiter
Paul Brashier is Owner and President of Snelling of Huntsville. As an executive recruiter, Paul specializes in assisting his clients with their human capital needs in finance and accounting. Brashier, a CPA (inactive), brings 25 years of finance and accounting experience to his role as an executive recruiter. Mr. Brashier previously served in various executive roles including Chief Financial Officer of a private equity group and a private equity backed technology firm. As Owner and President, Paul is responsible for the day-to-day management of the firm. Paul received his B.S. in Accounting from the University of Alabama at Birmingham and his M.B.A. from the Manderson Graduate School at The University of Alabama. Paul and his family are active in their church. He has three sons and enjoys participating in their sports and outdoor activities. Paul is an active member of Rotary International and serves in the Boy Scouts of America on the Greater Alabama Council Executive Board and locally as an Assistant Scoutmaster.
---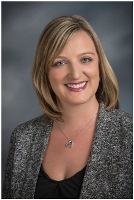 Wendy Colescott
Executive Recruiter, Banking
Wendy Colescott joined Snelling's banking team following a 10 year career in banking. With over 10 years of experience in sales, and customer service in the financial services industry, she is uniquely qualified to understand the needs of her clients and identify high-performing candidates. Wendy specializes in the recruitment and placement of banking professionals for community and middle market banks in the Southeastern United States. Wendy graduated from Middle Tennessee State University with a B.S. in Organizational Communications. She is a Tennessee native and refers to herself often as an accidental aviation enthusiast because her husband is a pilot and they own an airplane they use to travel and visit family around the country.
---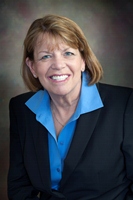 Mary Jane (MJ) Gillikin
Executive Recruiter – Material Handling and Power (Former Military and Industry Experienced)
M.J. has been in recruiting for over 19 years. She specializes in the placement of talent into the Material Handling and Motive Power Industry. In addition, she works with top-performing, industry-experienced candidates, and former Military in the areas of sales, operations, technical, and senior management as it relates to Material Handling and Power Companies. M.J. has deep experience working with her clients in the materials handling industry and firsthand knowledge of veterans transitioning, having spent 14 years in the Army as both an enlisted soldier and an Officer. MJ is a graduate of Athens State University and was named National Recruiter of the Year in 2012. She is active with her daughter in several youth programs and supporting the homeless. Her passion is helping people find genuine excitement in their career. M.J. speaks conversational Korean and French. Her daily slogan is "Failure is not an option."
---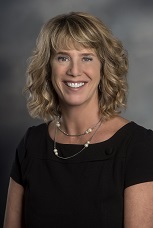 Dawn Warren
Executive Recruiter, Material Handling and Heavy Equipment
Dawn is a 25 year veteran in B2B Sales, Marketing and Business Management. She specializes in the recruitment and placement of experienced professionals for her clients in the Material Handling and Motive Power industries. Specific areas of focus for Dawn are recruiting for Sales, Sales Management, Operations, and Senior Management positions within both OEM's and dealer networks. Dawn brings clients a unique perspective and ability to identify high-performing professionals gained from her personal success in sales, management and marketing. She has been honored with multiple sales performance awards throughout her successful career. Dawn studied Management and Marketing at the University of North Alabama. When she's not working for her clients, she enjoys spending time with her husband and 2 daughters.
---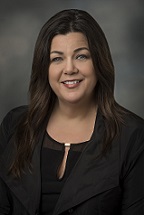 Michele Pearce
Executive Recruiter, Material Handling Automation
Michele joined the Snelling team after more than 20 years in B2B sales and Marketing. She specializes in recruiting and placing Material Handling professionals in Logistics Automation coast-to-coast. Areas of focus within Automation include Sales, Business Development, Sales Management, Branch Management, Mechanical Engineers, Project Managers and Executive Management. Her years in B2B sales, competitive drive and integrity-based work ethic contribute to her success helping her clients in the rapidly-growing Automation space achieve their hiring goals. Michele's ability to build and maintain strong relationships with clients and candidates ensures the highest level of compatibility between company culture and the right professional for each opportunity. Michele is the mother of 3 college-age children and is active in her church as well as numerous community service programs.
---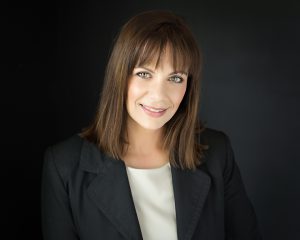 Heather Thomas
Executive Recruiter, Construction and Heavy Equipment
Heather Thomas has nearly 20 years of B2B sales, marketing, and business management experience, and specializes in the recruitment and placement of experienced professionals for heavy equipment industry clients. She was involved in the construction equipment industry through a family business from an early age, so she understands the industry well and brings a unique perspective to identifying talent for her clients. Ms. Thomas works with clients coast-to-coast at both the OEM and dealer levels, and provides a unique perspective and ability to identify and recruit high-performing professionals. Heather consistently demonstrates a high level of exceptional service in understanding and meeting her clients' unique recruiting needs and that fosters solid relationships and loyalty with her clients. When she's not helping her clients, Heather enjoys spending time with her husband and supporting her three children in their activities.
---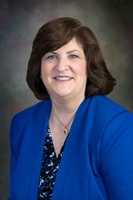 Hollye Hatfield, CTS
Senior Staffing Manager
Hollye leads Snelling's Staffing Division, and is also a recruiter specializing in administrative, legal, mortgage, and accounting placements. She has nearly 20 years of experience in the staffing industry, and has worked in the recruiting field in South Carolina, Georgia and Alabama. She earned her bachelors in English at the University of North Alabama and her master's degree in Consumer Science at Auburn University. Hollye also earned the designation of Certified Temporary Staffing Specialist Certification in 2000 and is a member of NASHRM. An avid SEC football fan, she also volunteers with several non-profit groups. Hollye and her husband have two children, and several pets, all of whom are rescue animals.
---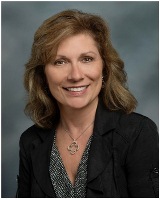 Tammy Pruitt, BSN
Medical Staffing Manager
Tammy is Snelling's Medical Staffing Manager. She serves our healthcare clients' clinical and administrative needs for direct-hire, staffing and payroll service engagements. Tammy brings 26 years of combined nursing and human resources experience to the Snelling team. Tammy spent 18 years in cardiac nursing and hospital management. While in hospital management, her teams were consistently recognized for numerous achievement awards and outstanding service. Tammy also brings 6 years of service in the Human Resource Management in private industry. Tammy is a native of Montgomery, Alabama and holds a BSN from Auburn University at Montgomery. Tammy and her husband have 3 grown children. She is active in her church and enjoys boating and outdoor activities.
---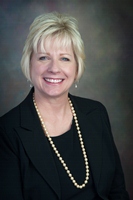 Debbie Baugh
Office Manager
Debbie serves as Snelling's Office Manager. She holds a B.S. degree in Business Administration, supplementing over twenty five years of business management experience. Her career includes leading teams in budget management, payroll and accounting support, and facility operations. Debbie's role focuses on overseeing the daily routines and needs of the Snelling team, ensuring healthy workflow in the office. She also assists with client support and serves as liaison to Snelling's corporate office. During her time at Snelling, Debbie has twice been awarded with the Best Places to Work Most Valuable Employee award. She and her husband John are avid dog lovers with three dogs, and enjoy spending time with their two grown sons.
---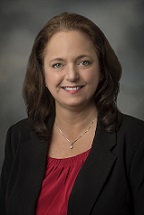 Leigh Butgereit
Staffing Coordinator
Leigh serves as Snelling's Staffing Coordinator and brings over 15 years of business and human resources experience to the Snelling team. As the Staffing Coordinator, Leigh works closely with the Staffing Managers to review and screen candidates, identify qualified applicants, schedule interviews, perform reference checks and complete the credentialing process for medical professionals. She also provides administrative support to the staffing team and ensures that Snelling is in compliance with all necessary policies and procedures. Leigh has a passion for helping others to achieve optimal success. In her spare time, she enjoys amateur photography, focusing on nature and wildlife. She also enjoys reading, writing and spending time with her husband and their children.
---